Bishop Kimo Keawe, of the Ecumenical Catholic Church of Christ, and Bishop Daniel Barrcenas Arellano, of Iglesia Católica Apostólica de Antioquía in Mexico, joined us for the annual CCOA-USA convocation. They are shown here with CCOA-USA Presiding Bishop Mark and Bishop Linda.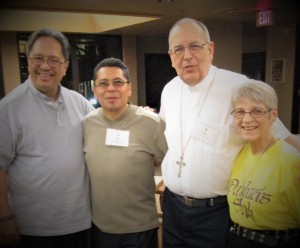 We celebrated the 60th birthday of The Catholic Apostolic Church of Antioch this year. During convocation, we honored our founder, Archbishop Herman Adrian Spruit.
The theme for the convocation was Mother Mary: Icon of the Indwelling Holy Spirit in the Contemplative Church, and this theme was elaborated on by a number of presentations by Mary+, as well as other presentations provided by +Michael and Tom+.
Of course, church convocations always include worship!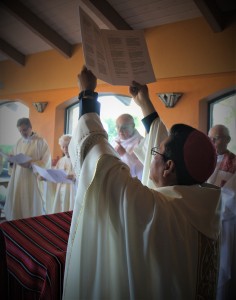 +Daniel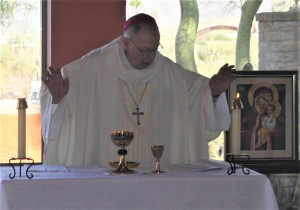 +Mark