---
Sophia Divinity School was founded in 1958 in California. Archbishop Herman Adrian Spruit, founder of the Catholic Apostolic Church of Antioch, was co-founder of the divinity school. He wrote: "An educational program initiated by the Church of Antioch must not be only a school, but a movement in spirit that goes beyond the reason of the academy. It must nurture the roots of life with balanced rations of mysticism."
Sophia Divinity School educates clergy for our church and other churches in the independent movement. It also enriches the spiritual life of students, enhances their appreciation of the great spiritual traditions of the world, and promotes global awareness of our human family as a spiritual fellowship.
We are an inclusive and progressive school, holding fast to the traditions of the past that still serve us, and willing to explore new places to which God is leading us today and tomorrow. The doors and altars of our churches and divinity school are open to all humanity.
The theological program of Sophia Divinity School is designed for individuals who wish to seek ordination or other ministry within the Catholic Church of Antioch or other Independent Catholic/Orthodox jurisdictions. Candidates from jurisdictions other than the Catholic Church of Antioch must have their local bishop's approval before registering with the school.
Candidates are required to have a level of academic achievement and prior life experience which demonstrates the potential for successful completion of a program of spiritual formation and for the professional practice of religion. Candidates study for a professional degree in theology. Religious-spiritual formation is supervised by the Dean in consultation with the Presiding Bishop, who serves as the Rector of the seminary.
Candidates for ordination and/or a degree, complete courses in the core areas of biblical and historical research, comparative religions and traditions, ethics, history, liturgy, metaphysics, mysticism, pastoral studies, spirituality, and theological and religious studies. Following completion of the bachelor's degree, which is required for ordination, there is an additional possibility of earning a master's degree. For more information about Sophia Divinity School, please contact our Dean, +Michael Talbot, at coasophiadivinity@gmail.com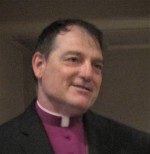 +Michael Talbot, Dean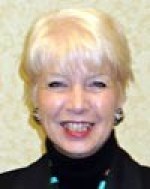 Mary Altalo+, Associate Dean